[if 1104]
[if 1510]

[/if 1510]
[if 1510 equals=""]
[1104]
[/if 1510]

[/if 1104]
[if 1104 equals=""]

[/if 1104]
Our ICS (Insurance Customer Service) Way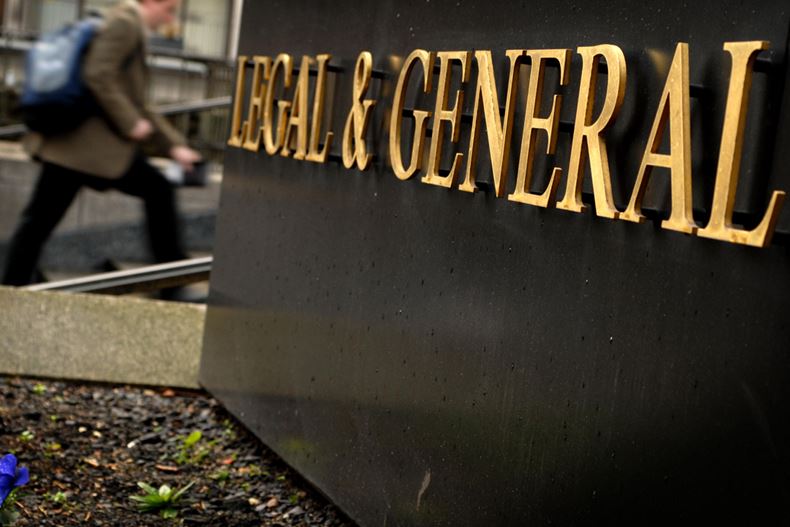 [fullwidth background_color="#003300″ background_image="" background_parallax="none" enable_mobile="no" parallax_speed="0.3″ background_repeat="no-repeat" background_position="left top" video_url="" video_aspect_ratio="16:9″ video_webm="" video_mp4="" video_ogv="" video_preview_image="" overlay_color="" overlay_opacity="0.5″ video_mute="yes" video_loop="yes" fade="no" border_size="0px" border_color="" border_style="solid" padding_top="20″ padding_bottom="20″ padding_left="0″ padding_right="0″ hundred_percent="no" equal_height_columns="no" hide_on_mobile="no" menu_anchor="" class="" id=""]
Historically, our area had been created from various sub-divisions and departments which resulted in different silos and little consistency across the overall Insurance Customer Service area. We used an example of… if an alien came down to take over and run the area, they'd have no idea of the blue print, no idea of "how we do things around here" as an overall culture and one team of 1600 people.
This nomination focuses on  how we have begun to create an holistic, engaging culture and means we look, feel and are one team.
Senior team:
We began as a leadership team considering what was our vision and what was the culture we wanted to drive and engage our colleagues with, where did we want to head?  Feeling it was important to have an initial leadership steer and sense of direction.
Leadership population:
Having got some initial ideas of our vision and our culture we ran an away day with our 100 strong leaders in the area.  Their input helped us shape our vision and we arrived at the idea of creating our "promises".  As a group we had a lot of drive around behaviours but not really a sense of how we wanted it to feel in our culture.  We wanted our promises to be a two-way contract, laying out what our expectations were of our colleagues and also for them to have these expectations of us as leaders.
Further work on this lead to the following:
Vision:  Doing the right things in the right way for our Customers, Colleagues and Shareholders.
Our promises:  Feel as one team, Have a human touch, Feel involved, Be our best selves, Feel appreciated.
We then spent some time, asking our leaders what they felt we all needed to do to bring these to life.  A whole list of initiatives were created and they were then asked to run a similar session with their team members to get feedback from them.
From all the feedback we agreed core initiatives we needed to work on for 2016 to begin bringing this culture to life:
Create a brand, identity and sense of belonging
Create a thank you / feel appreciated culture
Create and implement an engagement and wellbeing plan
Create a coaching culture including embracing talent development
Create a great new colleague welcome
Create a communication framework / improve communication
Have a consistent approach to 1:1s, Meetings, reviews etc.
Create a consistent Job Description at all levels, beginning with the team leader role.
Create frameworks to encourage consistency e.g.  flexible working, leadership standard
Create a Customer Network for feedback and ideas
Create a Colleague Network for feedback, sharing best practice, ideas and support across areas.
Enter awards to demonstrate being our best selves, what we've achieved, how proud we are of our area and what we do.
We felt by doing it this way we had set direction and then had got input from all levels into how we wanted our culture to be / feel.  We also felt this was immediately living our promises of involving, appreciating our colleagues and valuing their opinions at all levels.  After all, our people (colleagues) are our culture.
I can't include everything here so I'll focus on the initiatives that have progressed the most and had most impact.  All of the initiatives have been run by volunteers, generally a manager level who then involved colleagues at all levels through focus groups to find our what will work best and help to drive things forward.
Branding and communication  – Feel as one team
We have begun by really focusing on our brand, our identity and how we communicate.  Everywhere you go within our offices you'll see our new brand visually and being communicated.  As far as this visibility is concerned we have created:
 Our banded website built around our vision of Customers, Colleagues and Shareholders.  As this evolves, really involving our colleagues with them providing our stories and news.
Branded posters, pull up banners at all locations.
Branded templates:  agendas, powerpoint slides etc.
It's important to say here that our brand logo idea was provided by a colleague as part of a competition location wide we ran.
From a communication perspective we have adopted a blended approach in order to appeal as many of our colleagues as possible:
Via our branded web site
Regular monthly Customer news item, Colleague new items and now creating our Shareholder new items
ICS News Yammer page
Monthly dial in leadership sessions (dialling in from all locations)
Monthly team brief, cascaded through our colleagues to all team members.
Short weekly "huddles"
Agenda and guidelines for running team meetings, 1:1s, reviews
Annual leadership event (off site)
Regular all colleague town hall type sessions
Appreciation culture – Feel appreciated
We reviewed our current reward and recognition scheme which has been working well, however, as it sounds, focused more on recognition and we wanted something that tapped more into appreciation.  A framework for more of a thank you culture was created, encouraging the use of goody cupboards and more ad-hoc thank yous.  Part of this was creating a "thanks a million cards" for people to distribute.  And we now record all thank yous to publicise and promote them.  You can't walk past a desk area without seeing a reference now to feeling appreciated or a thank you 🙂
Engagement and Wellbeing plan – be our best selves
A plan was created and has been implemented as the year has progressed.  Examples of some of the many things included in this:
Free fruit across all areas each month
Wellbeing zone intranet packed full of information on physical, nutritional, mental and financial health.
Monthly wellbeing dial in learning bites (topics from helping your children to sleep, understanding the teenage brain to understanding shares or our pension schemes or personal stories around mental health and living with cancer)
Mental health sessions: Understanding mental health, Mindfulness
Volunteering opportunities, making a difference in our communities
Flu vaccinations
BUPA health checks
Wellbeing competitions and prizes e.g. try something new
Contact centres for Children in Need
National Customers Service Week information, competition, awards
Local Peer awards across all locations and areas
Big summer raffle
Seasonal e.g. strawberries for Wimbledon, Chocolate eggs, Valentines refreshers
12 days of Christmas competition coming up
Setting up a Happy café
Feel involved – Networks
Integral to our culture we really wanted to engage our colleagues by valuing their input and getting their views.  Two networks have been set up to  help make this happen:
WOCAS (What Our Customers Are Saying) This is to get feedback and ideas from our colleagues as to what more we can do to ensure we are putting our customers at the heart of our business and making things easier for them to do business with us. There have already been some real simple and effective changes as a result and our Customer ease and Net Promoter Scores are on the increase (with the best area receiving a +29 NPS this month).
Colleague network.  This is a group of colleagues from all areas and locations who meet regularly (virtually) in order to share ideas, best practice and help champion initiatives throughout the business!  We kicked off with a face to face meeting with 70 of our colleagues and it's going really well.
Having a human touch
One of the things delivered here is making sure we have consistency in how we run meetings, 1:1s etc. and making sure that managers have "permission" to use their common sense and make decisions with the colleague in mind (being able to "step into their shoes").
We also now have a framework that we're beginning to deliver on around welcoming new colleagues to the area e.g. having a call with their new manager before they start, a welcoming experience on their first day etc. We want our colleagues to enjoy working in the area from the off!
This of course, is also relevant to our customers and a large Customer Experience Matters programme has taken place through the business by our internal L&D team.  This really promotes the reality of what our customers may be going through, emphasising how they may be vulnerable and how having a human touch is so important.  Part of focus of this programme has been using coaching as central to our culture.
Our ICS Way is now really visible as a culture, you can clearly see it and hear it everywhere you go across our sites.
The way in which we have introduced this has involved and continues to involve colleagues at all levels.
Out thanks yous / appreciation culture have recorded at least 100 a month.
Approx. 42,000 pieces of fruit have been consumed by our colleagues this year.
22,000 free breakfasts were provided March –June (Hove site only initially).
7,593 hits to our wellbeing zone since introduced in January.
Ten learning bite sessions run this varying from 30 to over 100 colleagues at each with great verbatim feedback and Yammer discussions.
442 BUPA nurse appointments completed.
Our leadership event was rated overall as 9/10
Twelve mental health sessions for mangers (120+ colleagues) run with positive "real" feedback on how it's made a difference for our colleagues.
Fifteen Mindfulness sessions (Approx. 100 colleagues) with positive verbatim feedback on how it's positively impacted their lives generally.
70+ colleagues in our colleague network and now some real evidence of sharing best practice.
601 colleague volunteer hours recorded to date this year and a positive reputation in the local communities.
Positive engagement levels: 82% indicator at the mid year point (Up from 67% overall area engagement end of 2015)
Managers care about my wellbeing: 87% (indicator at mid-year point, up from 83% end 2015)
Good attendance rates for an organisation of this nature and size: Average approx. 96% (mid-year).
Low attrition rate for an organisation of this size:  4.4% (mid-year – data only available from our Hove location)
Internal "Peer award"s being run across all areas and locations"
We have been innovative in our ambition of having an holistic approach and focusing on how our colleagues feel in creating this culture (not just behaviours they are expected to do).  We have targeted this from such a wide range of angles, really embraced by our promises and have involved our colleagues throughout the journey, which has been a challenge with the number of colleagues and spread of locations.
Our core innovation, which may sound like a basic one…is being honest, transparent, talking to people and really hearing people….surprisingly something that can often get lost.  As well as this, really wanting to promote a sense of identity and belonging.  And I think the real desire from the Senior team for this to be a great place to work.
We still have a more work to do as cultural shifts do take time and are rarely "done" and that's important to remember.  We have  been persistant in this and will continue to, which is key.  Even constantly using the language and making meaning of it is important i.e. so these things are brought to life and not just words on a bit of paper.
There has been a real challenge with colleagues driving some of these initiatives forward as this has all been done in addition to their day job.  In hindsight maybe this needed to be prioritised more or project managed more closely to retain traction …that said, we have done well and are getting there!
As with many organisations, there is also the challenge of doing more and more with less and less and we've really encouraged our colleagues to understand why and help us to find innovative ways of doing things and encouraging a culture of constantly improving things.  This has meant an environment of constant change and I think our colleagues are beginning to understand and recognise that now as the norm.
Again, as with many organisations there is a large financial challenge and all of these initiatives have really been run on a tight budget.  There is a tight control on costs in order that we continue to be a sustainable company of the future.
The big benefit of this work has been our colleagues feeling a sense of belonging and more as one team, rather than disparate units who have been thrown together – one vision, one goal, one culture for the area and honesty and transparency within that.
[/fullwidth]