[if 1104] [if 1510]

[/if 1510] [if 1510 equals=""]
[1104]
[/if 1510] [/if 1104] [if 1104 equals=""]
[/if 1104]
TCS IT Futures Programme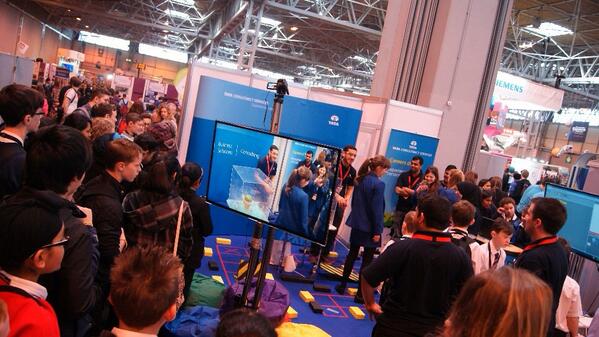 [fullwidth background_color="#003300″ background_image="" background_parallax="none" enable_mobile="no" parallax_speed="0.3″ background_repeat="no-repeat" background_position="left top" video_url="" video_aspect_ratio="16:9″ video_webm="" video_mp4="" video_ogv="" video_preview_image="" overlay_color="" overlay_opacity="0.5″ video_mute="yes" video_loop="yes" fade="no" border_size="0px" border_color="" border_style="solid" padding_top="20″ padding_bottom="20″ padding_left="0″ padding_right="0″ hundred_percent="no" equal_height_columns="no" hide_on_mobile="no" menu_anchor="" class="" id=""]
Tata Consultancy Services (TCS) works alongside specialist charities and social enterprises as part of IT Futures, our programme which helps young people help create the digital worlds they inhabit in an effort to help bridge the UK STEM skills gap (Science Technology Engineering Maths). Since the inception of the programme in 2013 we have reached over 70,000 young people across the UK & Ireland.
IT Futures engages students at critical stages in education, whilst raising awareness of the importance of IT amongst parents, and strengthening the ability of educators to deliver effective digital learning and careers advice.
[youtube id="BHvehgxUr4s" width="1200″ height="800″ autoplay="" api_params="" class=""]
As part of the Tata group, TCS has a deep commitment to corporate sustainability. The group was founded nearly 150 years ago on principles of serving society and today our mission is – To improve the quality of life of the communities we serve globally through long-term stakeholder value creation based on leadership with trust.
Our ownership structure is unusual and often regarded as a benchmark for responsible business. Tata Sons is the promoter company of the major operating Tata companies and holds significant shareholdings including in TCS. About 66% of the equity capital of Tata Sons is held by philanthropic trusts endowed by members of the Tata family. This structure helps us focus on long term investments and build sustainability into our core business model.
The UK faces an on-going and severe skills shortage in the technology sector. The Tech Partnership estimates that employment opportunities in the sector are forecast to grow at almost twice the UK average in the period to 2020. According to the Social Market Foundation, the UK faces an annual shortfall in domestic supply of around 40,000 STEM graduates.
At TCS, as one of the top technology firms in the world and with a large presence in the UK, we believe that delivering good results will always involve the ability to draw on the very best of global talent. At the same time, our growth in the UK is increasing our need to recruit talent domestically, making any potential shortage of skills a significant concern that needs to be addressed by the industry with robust and targeted action, alongside governmental responses.
This is why we started the IT Futures programme. Within the programme, we give our employees a number of volunteering opportunities across the UK and Ireland, allowing them to interact with young people and share their experiences in IT and Technology careers, as well as imparting broader transferable skills such as Communication and How to Pitch Ideas to Clients. Some of our activities are specifically targeted at young women, as we are aware that there is a wide gender gap in the STEM sector and we are working to address this.
In the UK, TCS has a significant presence with approximately 8,000 employees. Since the launch of IT Futures, we have had over 1,500 staff volunteers, ranging from leaders through to interns and graduates. This represents just under 19% of our workforce.
IT Futures relies on a partnership between TCS and seven key organisations made up of charities and social enterprises. The partners are: Apps for Good, MyKindaFuture, Three Hands, STEMNET, The Tech Partnership, Teach First and the Engineering Development Trust. In addition, we are supporters of the Big Bang Fair run by Engineering UK; a founder of the Queen Elizabeth Prize for Engineering; and we sponsor a Chair in Maths as part of the Your Life campaign.
Between 2013 and 2016, we have made financial investments in excess of £1,000,000 to our IT Futures partners. The financial value of the time spent by our staff volunteers in these activities is estimated to be £223,000. Additional support to the Queen Elizabeth Prize for Engineering and the Chair in Maths over the same period equates to £1.6m.
During the period 2013 to 2016 our staff have donated approximately 10,000+ hours of volunteering in the community. We have a team of three full time employees running IT Futures with significant matrix working support from our HR and communications teams.
We set annual targets in the beginning of each financial year. We review these goals every semester and as IT Futures grows we increase our ambition. We also aim to have an even gender split in terms of reach.
We take a holistic approach in trying to address the STEM skills gap. For example, we target a variety of stakeholders, including:
Students
Whilst the majority of beneficiaries are from secondary schools, we also have university students and some from primary schools. Gender diversity is very important to us and we have successfully worked with girls only schools and are a lead partner with an industry wide initiative called MyTechFuture designed to encourage more females into our industry.
Teachers
As part of the IT Futures programme, we have created the TechFuture Careers Resource Pack for teachers, which was launched in 2015 and has been downloaded by more than 800 teachers so far. It enables teachers to feel more comfortable talking to their students about careers in technology. We have also worked with Teach First to recruit, train and coach more than 20 ICT teachers.
Professionals
As part of IT Futures we have developed an industry wide network of volunteers. We have recruited, trained and supported more than 1,000 tech industry professionals as part of this TechFuture Ambassadors volunteering scheme, which was launched 2015. Encouragingly 30% of those Ambassadors are women (despite 17% being the industry average).
Parents
Finally we are reaching out to parents and have run coding and digital awareness workshops for 300+ individuals in the last year.
Innovation
We are also nurturing and supporting a start-up firm that has developed STEM learning toys. They were winners of the Tata sponsored National Association of College and University Entrepreneurs competition. As well as a large cash prize, we give them business advice, exposure to clients & potential customers and exploring a longer term mutual gain partnership.
Several of our delivery partners are social enterprises. In the case of one, we have been instrumental in their growth by encouraging them to develop new services. Often they have piloted initiatives with us such as working with parents and running an exhibition stall which they have gone on to develop and offer to other clients.
Since 2013, we have reached 70,000+ young people in the UK, and 18.5% of our workforce have been involved with the programme as volunteers and helpers.
Impact in the UK
Regarding geographical spread, our activities align to TCS' main delivery locations in London, Liverpool, Leeds, Norwich, Peterborough, Edinburgh, Bristol, Reading, Swindon, Glasgow, Manchester, Redhill, Perth and Dundee. In addition, we have several initiatives that are online and not constrained by physical limitations.
Impact in Time
IT Futures was developed for long term impact. Our goal is to enthuse a generation of young people into technology. We want to increase the talent pipeline of those choosing a career in IT and equip young people with technology skills as our economy and society adapts to a digital future.
TCS, therefore, is in it for the long term. This manifests itself in, for example, three year contractual arrangements with our delivery partners; board and steering group engagement with industry bodies such as Tech UK and Tech Partnership; and senior level buy-in from our leaders which includes hands on volunteering.
Impact on Society
As part of IT Futures we joined the Industrial Cadets accreditation scheme. The scheme promotes workplace experiences that develop employability skills in young people aged 11-19. Our work experience students all now achieve a Silver Level certification as part of this scheme.
Our aim is also to enhance social mobility and prosperity by empowering young people to make informed choices for their future.
In order to track community impact, we have put in place a robust reporting mechanism with our delivery partners. Typically we gauge student and teacher satisfaction rates and the results for the academic year 2015/16 are:
74% of students who had previously never thought about a tech career became enthusiastic about exploring such a career after one of our sessions
79% of teachers said that our intervention was successful/very successful in triggering their students' interest in ICT careers
For those on work placements, 90% of students felt engaged and 88% said they would recommend it to friends. Also 80% reported greater confidence and improved communication skills after their experience with us.
"The sessions were really fun and motivated me to consider a career in technology" – Umarah, St Paul's school student
Impact on our workforce
IT Futures is part of TCS's global STEM education focus. This brings both a positive impact on our employees who volunteer and for the business as a whole:
It enhances employees' 'soft skills', helping maintain the lowest attrition rates in the industry. Computer engineers may not often get opportunities to present their skills/share knowledge and so IT Futures offers the chance for them to facilitate workshops, mentor, coach, plan and design sessions, as well as hone a range of transferable creative skills.
It helps forge stronger and more effective team work and collaboration amongst employees
"I felt engaged and enthusiastic towards the whole task and would recommend it highly to anyone." – volunteer for IT Futures activity
Impact on our clients
IT Futures has also helped us build closer relationships with our client companies many of whom we have partnered with to bring greater leverage. These include the likes of Barclays, Talk Talk and Lloyds Banking Group.
A recent collaboration was the TCS and Marks & Spencer project to bring algorithms to life to thousands of students in 15 London schools. We trained over 100 employees from both TCS and Marks & Spencer to become STEM ambassadors.
Our industry wide TechFuture Ambassadors programme encourages and supports volunteers from across the ICT industry and has positioned TCS as a leader both within our sector and amongst our clients
We measure the impact of IT Futures both in the community and on our business.
For our business, monthly reports capture the number of volunteers and employees are encouraged to provide qualitative feedback. We have a well-developed internal social media network and our volunteering hub is often the liveliest and most visited. In addition, there is a strong correlation with active volunteering and our employee engagement score as measured in our annual staff survey.
In developing IT Futures we set out to make a genuine impact on the UK's STEM and in particular technology skills challenge. We knew there were already successful initiatives led by businesses with a better brand presence in the UK. So rather than simply replicate, we spent time to understand gaps in provision, how to make technology fun and critically explore what and who influences young people today. Our approach lent itself to close partnerships, working not only with our wider industry but also with delivery agencies. We decided to have a multi-pronged approach with the following characteristics:
Focus on influencers (parents and teachers) as well as young people
Focus on gender diversity
Focus on geographical spread
Mix of online and in person opportunities
Staff engagement
Industry engagement for scalable sustainable impact
Develop and use creative teaching resources introducing the latest tech trends such as the Internet of Things and Big Data
Collaborate with a mix of specialist charities and social enterprises.
Not only will this initiative benefit our organisation, but it will benefit the entire IT sector by building a talent pool of STEM graduates for the future. Currently, 74% of IT employers are unable to fill jobs due to the current skills gap. It is estimated that there is a current annual gap of 400,000 STEM skilled workers.
By 2030, 7.1Million jobs will require STEM skills, which is 1.3Million more than today. And our programme has already proven successful, with up to 74% of IT Futures students (in academic year 1516) reporting a higher interest in technology after attending one of our sessions.
The TCS IT Futures programme is a unique self-sustaining 'ready-made' global model, which can be adopted by other organisations in order to engage with their workforce and give back to the community. We are always happy to share best practise with our peers – if you are interested in our model, please have a look at our website and get in touch with us to have a further conversation.
Furthermore, we have been recognized by multiple awards, including the:
National CSR Award 2016: Best Education programme STEM
CSR Award of the Year at the Scotland HR Network Awards 2014
HR Excellence Award 2014 for Best 'Best Corporate Sustainability Strategy' for IT Futures
[/fullwidth]