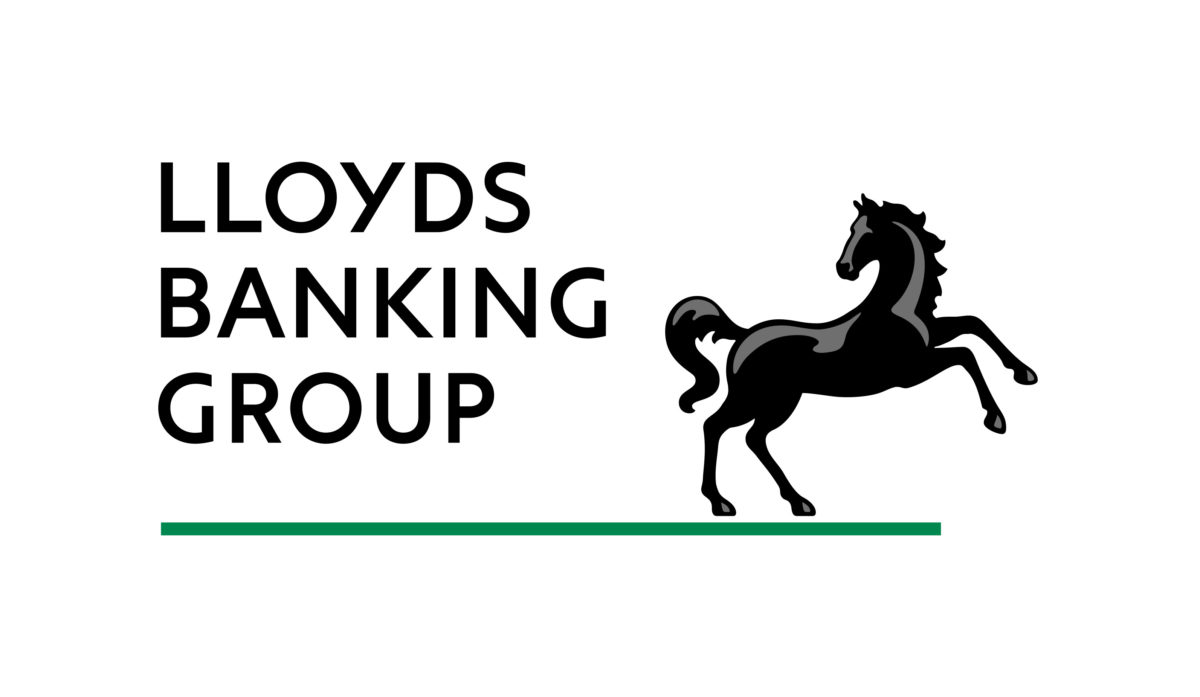 People and Performance award entry
To begin, a bit about Lloyds Banking Group and our Community Banking division:
Lloyds Banking Group is the largest retail and commercial bank in the UK and has a significant responsibility in supporting the UK economy through the products and services we offer.
We have a clear purpose, to "Help Britain Prosper". Through our products and services, we've been doing this for more than 250 years and today we help over 30 million customers with their financial needs.
Our vision is to be the Best Bank for Customers and we will achieve this by ensuring that we live by our values of "Putting customers first", "Keeping things simple", and "Making a difference together".
Community Banking is a division within LBG and accounts for almost half of all colleagues in LBG. Within Community Banking we have branches on the high street, telephony services and central support functions. We operate under a number of brands including Lloyds Bank, Bank of Scotland and Halifax.
Please view Video 1 (Introducing our Nomination) which summarises our Cultural Transformation Journey
Our culture journey over the last five years…
LBG recognised that in order to survive during this challenging period, strong leadership with a clear vision and purpose aligned to a customer-centric approach to create the right cultural environment would be required. Recognising that our people are our biggest competitive advantage, our challenge was how we would go about creating an environment which championed a diverse and inclusive workforce whilst investing in colleague capability and encouraging a collaborative culture.
If successful, this would lead to more engaged colleagues and an improved customer experience. In addition we would more effectively meet our regulatory requirements and deliver for our shareholders.
In 2013, we began to identify the change needed within Community Banking to embark on a cultural transformation journey:
Our primary focus was to put the customer at the heart of everything we do and this required revisiting and re-launching our values & behaviours. We needed to ensure our colleagues lived and breathed them as part of their day to day roles. This led to the beginning of our 'Best Bank for Customers' journey in 2015 enabling us to identify and focus on the colleague behaviours and processes needed to deliver the best customer experiences and integrate these into colleagues' everyday roles. We wanted to help our leaders be resilient during times where the operating environment was continuously changing and posing new challenges, and supporting their teams to do the same. We needed to be innovative and use technology to enable this for our colleagues in order to improve our ways of working and better connect colleague and customer journeys:
MODERNISING OUR WAYS OF WORKING – To embed our new values and behaviours, we needed to become an integrated collaborative organisation. A huge enabler in this process has been Hive, allowing for the first time ever, widespread collaboration across Community Banking and the Group using the power of digital. Collaboration on this scale across teams wasn't possible before.
Roll-out of Hive to support our Values & Behaviours embedding journey
To ensure that we embedded these changes with new ways of working, we introduced an innovative online tool called Hive, our Group collaboration platform, to all Community Banking colleagues. Hive is entirely colleague-led and this is what makes it so versatile. In Q3 2017 over 19,000 colleagues gained access to this new system. Previously it had only been available to central teams, to enable them to connect and collaborate online.
Hive, which is a two-way communication tool, allows colleagues to post content (including videos, images, discussions, polls and comments) and create groups, bringing together colleagues and generating ideas on specific business topics or projects. It's enabled colleagues to get instant answers from peers and subject matter experts and find solutions much quicker.  [Please view Video 2 – HOW HIVE WORKS ]
Colleagues can now easily:
Share successes – bringing colleagues closer together and help everyone to feel proud. Colleagues can post stories, images, videos, blogs and more.
Connect and collaborate with other colleagues – more easily in their own teams and across the Group. Breaking down barriers, bringing teams closer together and building trust. Colleagues can create groups to meet project objectives, discussions around hot topics and comment on content created by colleagues across the Group.
Submit ideas – to a wider community resulting in immediate collaboration helping to support our strategy of becoming the Best Bank for Customers. Colleagues can ask questions in groups, 'Ask Me Anything' sessions with senior leaders and in comments.
Hive has provided an informal and creative working environment which doesn't require participants to be in the same location at the same time which in turn promotes agility.
It has enabled us to share information quickly and easily across the wider group (92,000 colleagues) and is helping us to be more collaborative as an organisation which is a key priority. Hive has incredible benefits and colleagues are continuing to discover its potential through increased usage and learning from best practice.
Some of the challenges we faced on our journey:
As with any new initiative, there are always challenges, particularly when trying to address deep-rooted cultural habits and mind-sets:
Hive:
Hive is not a mandatory platform for colleagues to use, so in our onboarding training we needed to show colleagues the difference it would make in comparison to their old ways of working, the scope of collaboration it enabled and the efficiencies it created.
Colleagues' initial technical skills and competency with new technology generated some resistance on an individual level. Our onboarding colleagues became active on Hive and we will continue to up-skill them to make the best use of its full potential.
Our on-going journey and next steps:
We're really proud of how far we've come as an organisation. Nonetheless, cultural and behavioural change takes time, is difficult to measure and requires continuous effort. So we absolutely acknowledge that our journey is on-going and is not a destination. We have highlighted our key areas of focus and these continue to be where we want to learn and develop to Build the Best Team so that we can become the Best Bank for Customers.
We've identified the following on-going activities that will continue to take us closer to our vision and our Bank of the Future:
Hive embedding journey
Identify our key advocates and up-skill those to be subject matter experts and 'go to' people in each business area.
Capturing data from Hive and converting it into insight to tell us who is connecting and collaborating with whom (i.e. across grades, business areas), and what themes are emerging from colleague discussions (i.e. to give us a more holistic view of colleague sentiment beyond the engagement surveys).
Drive engagement at a Business area level to drive advocacy from the top (insight shows that colleagues are four times more likely to be active on Hive if their Line Manager is (source Group Culture & Insights).
Create a one Community Banking Team to drive engagement across Community Banking by bringing together all business areas to make one Community Banking community – this went live in February 2018.
Encourage broader engagement across the Group by putting Community Banking at the heart of Hive to embed collaborative behaviours. We have a number of activities in plan to help us accelerate our progress.
[pdf-embedder url="https://thepeerawards.com/wp-content/uploads/formidable/198/HIVE-.pdf"]
Highlights from launching and landing Hive:
Increased colleague engagement
Hive, has now been rolled out to all colleagues in Community Banking. This has allowed us to connect, coordinate and collaborate across the Group, providing us all with better visibility of our customers' needs, enabling us to provide a better support service.
Our 2017 colleague engagement survey scores showed an increase of 7 points in "good collaboration" and a 10 point increase in colleagues believing they have "access to the right tools to collaborate effectively". There has also been an increase of 5 points in "trust and confidence in our colleagues" compared to 2016 survey results. There has also been an increase of This shows great improvement and demonstrates that our initiative has set us on the right track in building confidence in our colleagues to better serve our customers brilliantly. Our Community Banking (CB) scores outperformed the UK High Performing (HP) norm in 2017 and we are very proud of this achievement.
Through the introduction of Hive, we've been able to gain access to feedback from our colleagues quickly and generate solutions to challenges faster and efficiently than ever before. [Please view video 3 –HOW HIVE HELPS COLLABORATION]
Hive has provided us with a different format for engagement and opened up communication avenues that were not there before. Branch colleagues can now receive speedy answers to their queries from colleagues in our central functions or Telephony teams and gain exposure to colleagues across the Group, whilst at the same time learning from one another. [Please view video 4 – HIVE CASE STUDY]
Hive has helped us to successfully launch the values and leadership behaviours, but also provided a platform for colleagues to evidence how they are putting these new behaviours into action. (Please see 'HIVE' PDF for case studies and more info on how Hive has helped put the values & behaviours into action)
And the future looks bright…
We've just entered the third phase of our Group Strategic Review which reinforces our focus on investing in our people capabilities for the future with a planned 50% increase in colleague training and development hours. We need to continue to utilise our multi-channel multi-brand positioning combined with keeping on our current journey to become more agile and empower our colleagues. This will both drive their engagement and help them to continue to build customer trust, against a backdrop of continued and arguably increasing change and economic uncertainty.
Building resilience to help us face into whatever the future holds will be critical and the values & behaviours will give us a robust and future-proof platform to deliver for our customers, Hive has helped us to live these and put them into action. Also part of our Group Strategic Review priority is digitising the group to transform more customer and colleague journeys end-to-end and Hive has really set us on the right direction to do so and ensuring we continue to innovative our ways of working.