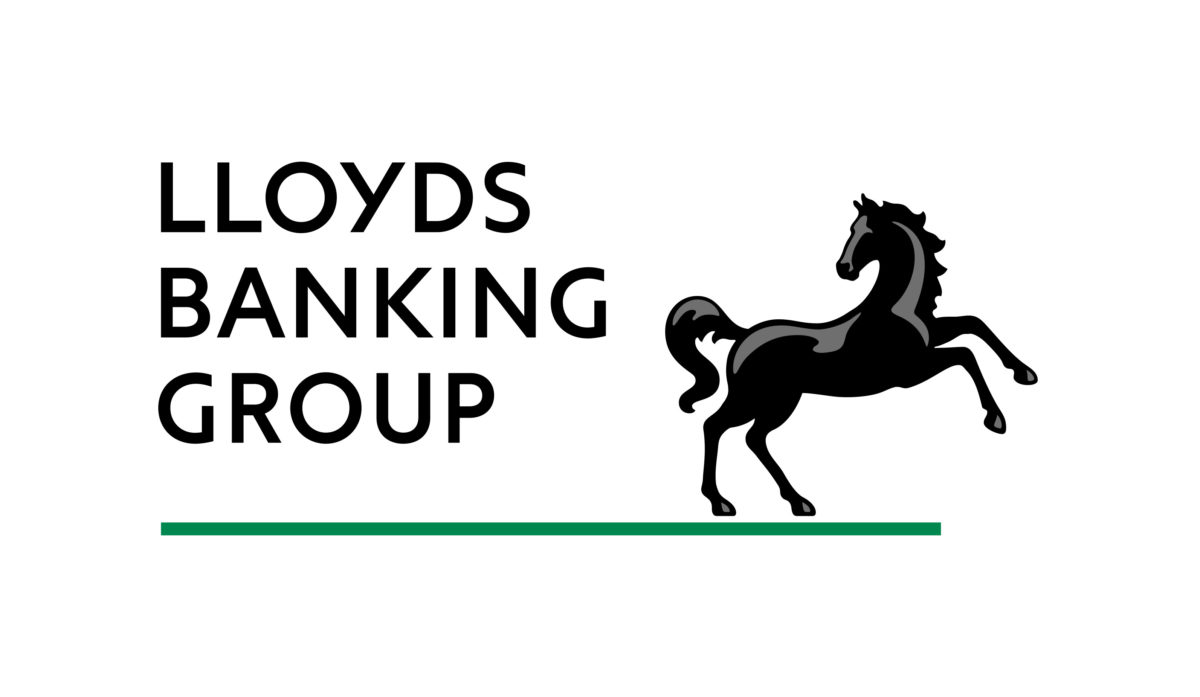 People and Performance award entry
To begin, a bit about Lloyds Banking Group and our Community Banking division:
Lloyds Banking Group is the largest retail and commercial bank in the UK and has a significant responsibility in supporting the UK economy through the products and services we offer.
We have a clear purpose, to "Help Britain Prosper". Through our products and services, we've been doing this for more than 250 years and today we help over 30 million customers with their financial needs.
Our vision is to be the Best Bank for Customers and we will achieve this by ensuring that we live by our values of "Putting customers first", "Keeping things simple", and "Making a difference together".
Community Banking is a division within LBG and accounts for almost half of all colleagues in LBG. Within Community Banking we have branches on the high street, telephony services and central support functions. We operate under a number of brands including Lloyds Bank, Bank of Scotland and Halifax.
Please view Video 1 (Introducing our Nomination) which summarises our Cultural Transformation Journey
Our culture journey over the last five years…
LBG recognised that in order to survive during this challenging period post-financial crisis, strong leadership with a clear vision and purpose aligned to a customer-centric approach to create the right cultural environment would be required. Recognising that our people are our biggest competitive advantage, our challenge was how we would go about creating an environment which championed a diverse and inclusive workforce whilst investing in colleague capability and encouraging a collaborative culture.
If successful, this would lead to more engaged colleagues and an improved customer experience. In addition we would more effectively meet our regulatory requirements and deliver for our shareholders.
Following colleague feedback and the studies we undertook, in 2017 we launched our new colleague and leadership behaviours.
Encouraging our colleagues to embrace our values and inspiring our managers to become leaders…
We already had our Group values of putting customers first, keeping it simple and making a difference together. Colleagues had always been passionate about great customer service but needed greater clarity and purpose to help them live and breathe the values. So we introduced 12 new behavioural statements to bring the values to life and show colleagues how to put them into action. Our Values in Action (ViA) peer-led training programme helped to land and roll the behaviours out to colleagues.
To support our leaders to inspire and empower their teams, to also prepare them for the future and the changing role of a leader, we introduced four new leadership behaviours. We successfully landed these behaviours with our leaders using peer-led cascade sessions.
Benefits of our new Values & Behaviours model for LBG
Our Values were designed to help us achieve our vision to be the Best Bank for Customers. We needed our colleagues to focus on being customer centric, collaborative and feel empowered to challenge traditional ways of doing things.
We wanted to empower our people to recognise and integrate the behaviours into their everyday roles.
We wanted to create much more of a learning culture, where colleagues weren't afraid of failure and learning from it by trying new ways of doing things.
We wanted our leaders to encourage colleagues to bring their best selves to work by developing confidence, and embracing the value that a diverse and engaged team can bring. The new leadership behaviours would empower our leaders to be authentic in their leadership style.
How we launched and rolled out the Values & Behaviours through peer-led training
 To ensure colleagues received the most effective type of training to enable this, we trialled different versions of peer led training, and rolled out a flexible approach which proved to be most effective in resonating with colleagues. This new approach within the division helped colleagues to up-skill in a different way. The benefits of the approach were:
It was a lot more engaging and colleagues got a more "authentic" experience.
Hearing experiences of peers resonated better with individuals who could relate, reflect and learn from others.
Training content was creative and engaging but also flexible to allow the trainer to adapt the content and delivery method to suit colleagues, thereby maximising the value-added by each session. We gave the option of face-to-face delivery or online using our teleconferencing webex tools, either in one session, two sessions or three short sessions at different periods
We appointed a network of advocates to support the training sessions in their teams and continue to raise awareness, embed understanding and facilitate more practice in the application of the new behaviours following the training.
Advocates were nominated by managers because they were living and breathing the values and leading by example along with being recognised for their strong communication and engagement skills. This was a great way to engage a group of talented colleagues by giving them greater responsibility and accountability to help embed this cultural shift.
We provided training and ongoing support to make sure the Advocates had the skills and tools to do a great job in their local teams. Each training session was unique as colleagues were encouraged to spend time on self-reflection. This was definitely something new that colleagues really enjoyed and benefitted from the opportunity to do so.                                                                                                                                                 Train the Train:In order for the peer-led training to be effective, the trainers delivering these sessions needed to fully understand the purpose of the change, how to communicate this to colleagues and how to make the sessions as engaging as possible. To facilitate this:

We appointed a network of advocates to support the training sessions in their teams and continue to raise awareness, embed understanding and facilitate more practice in the application of the new behaviours following the training.
Advocates were nominated by managers because they were living and breathing the values and leading by example along with being recognised for their strong communication and engagement skills. This was a great way to engage a group of talented colleagues by giving them greater responsibility and accountability to help embed this cultural shift.
We provided training and ongoing support to make sure the Advocates had the skills and tools to do a great job in their local teams.
Successful adoption of our approach across LBG
 As a result of the successful launch of the behaviours in Community Banking, the effectiveness of our training sessions and the excellent feedback we received, our approach was adopted across LBG. We're extremely proud to be supporting these positive cultural changes which are now making a difference to ways of working across the whole Group.
The roll out of the new leadership behaviours to senior leaders was so successful that colleague feedback told us there would be value in doing the same for our middle managers who made up a large proportion of our customer-facing management population. We have now just successfully completed the roll out of the leadership behaviours to this population. (Please view Video 2 YouTube link – COLLEAGUE DISCUSSION ON V&Bs)
Some of the challenges we faced on our journey:
As with any new initiative, there are always challenges, particularly when trying to address deep-rooted cultural habits and mind-sets:
Values & Behaviours:
Colleagues were sometimes very stuck in their old ways of doing things. So we had to ensure our training was extremely clear in communicating the 'what' and the 'why' behind the new values and behaviours.
To overcome any objections about investing time in the training, we needed to make the benefits really clear upfront. We did this by making sure our advocates were able to convey why we were bringing these changes about and in their delivery allowed colleagues to be reflective and recognise how the changes could positively benefit them personally.

The challenge continues to be how we support our colleagues in living and breathing the values and behaviours. It requires time and effort and a key enabler is to ensure we continue to recognise success and progress as colleagues build their personal understanding and accountability.
Our on-going journey and next steps:
We're really proud of how far we've come as an organisation. Nonetheless, cultural and behavioural change takes time, is difficult to measure and requires continuous effort. So we absolutely acknowledge that our journey is on-going and is not a destination. We have highlighted our key areas of focus and these continue to be where we want to learn and develop to Build the Best Team so that we can become the Best Bank for Customers.
We've identified the following on-going activities that will continue to take us closer to our vision and our Bank of the Future:
Group Values & Behaviours & Leadership Behaviours:
We're on a journey to empower our colleagues and have just completed the rollout of the Leadership Behaviours to our junior managers. This will help us support continued embedding of the Values & Behaviours for all colleagues.
We understand that culture and engagement are very much connected but are nonetheless different things. To help us have a robust measure for culture, we are developing a Culture Pulse survey to help us measure behaviours (rather than engagement) for the first time. This is due to launch in April/May this year.
In order to get a holistic view of what are colleagues are doing to embed the values & behaviours, we are creating a single view of different business unit change activities, focussing on what impacts people and culture to encourage better collaboration across Community Banking.
We want to ensure our senior leaders continue to set the tone from top and have the guidance to do so, therefore creating support tools to ensure our Values and Behaviours are brought to life in mid-year and end of year performance management discussions.
We created a specific Hive group for 'Leadership Behaviours in Community Banking' and have reached >1000 members in a short time frame – membership continues to grow. We want to continue to harness the power of Hive to share examples of Leaders role modelling the behaviours and leading discussions with real life examples of bringing the behaviours to life. Colleagues are already sharing best practice and reflections from their training sessions.
We are continuing to promote Values & Behaviours recognition across Community Banking through our recognition methods.
[pdf-embedder url="https://thepeerawards.com/wp-content/uploads/formidable/198/ViA-and-Leadership-Behaviours-training-sessions.pdf"]
Initial feedback from colleagues
100% of colleagues attending the session said that embedding the values & behaviours would help support them in their everyday role.
93% of colleagues agreed that the new Group behaviours would support us to become the Best Bank for Customers.
96% of colleagues found the 12 new Group Behaviours easy to understand.
94% of colleagues understood the impact of the new behaviours on how they are managed.
99% of senior leaders understood the impact of the Leadership Behaviours on how they managed performance within their teams.
92% of junior leaders told us they found the training sessions useful, with 90% finding the Leadership Behaviours easier to understand and could see how to bring them to life in their role.
Range of Verbatim from ViA and Leadership Behaviours training sessions (what colleagues said as feedback):
Increased colleague engagement
 Our 2017 colleague engagement survey scores showed an increase of 7 points in "good collaboration" and an increase of 5 points in "trust and confidence in our colleagues" compared to 2016 survey results. This shows great improvement and demonstrates that our initiative has set us on the right track in building confidence in our colleagues to better serve our customers brilliantly.
Key themes from the 2017 colleague engagement survey included improved open and two-way communication, improved management effectiveness and improved team work/ collaboration, which highlighted great progress.
Our Community Banking (CB) scores outperformed the UK High Performing (HP) norm in 2017, including the Employee Engagement Index (EEI) which measures colleague motivation, and the Performance Excellence Index (PEI) which measures colleague belief that LBG is committed to the delivery of excellent customer service:
EEI was 82 %, against 76% for LBG overall and 73% for the UK HP norm, showing we were leading the way in engagement.
PEI was 89%, against 83% for LBG overall and 75% for the UK HP norm, again showing we were leading the way in this area.
CB and LBG collectively showed strong results and improvements from 2016, with EEI up 5% and PEI up 3% at a Group level.
Highlights from landing and embedding the Values and Leadership Behaviours:
The training sessions encouraged colleagues to share their own personal experiences and explore the material in a more relaxed training environment. It also allowed colleagues to practice the new values and behaviours, change mind-sets and challenge each other in an informal way before going away and incorporating them in their everyday roles. (Please see 'ViA and Leadership Behaviours training sessions' PDF for details on structure, format and colleague feedback).
Advice to peers…
This experience has taught us a lot. The advice we would give to our peers is it is definitely something worth doing in the first place! It was really important for us to recognise the extremely talented and diverse people that made up our organisation, and ensure we utilise the engagement skills and existing relationships amongst our colleagues to deliver our initiative. The Values & Behaviours roll out resonated more with colleagues because of the delivery that was led by their peers, creating much more of an authentic experience.
There were of course some challenges that we faced on the way, for instance the concept of the advocate had been used before in LBG initiatives but was a lot more clearly defined alongside the expected responsibilities. We wanted to use this advocate concept again but this time created a much looser definition of the role. Looking back, this perhaps created a bit of confusion amongst colleagues and we did not achieve the balance in creating a generic understanding of the advocate and what was expected as well as allowing colleagues to have that autonomy to own the role and maximise it in order to lead their Business Units at granular level but also tweak and own it themselves.
Additionally, we felt that although 'How to use the material' guidance document was provided, there was room to clearly show the bigger picture to advocates from the beginning in the initial briefing and explain that the training exercises were designed to be delivered in a really simple manner but they had the ability to understand the context of the delivery as a pan-divisional and Business Unit level to make it really fit for purpose. We needed to bring across more clearly that advocates could bring out their own experiences and encourage colleagues to do the same, as well as reinforcing colleagues to do some individual follow-up and measure to see where they have got to at the back of their action planning.
And the future looks bright…
We've just entered the third phase of our Group Strategic Review which reinforces our focus on investing in our people capabilities for the future with a planned 50% increase in colleague training and development hours. We need to continue to utilise our multi-channel multi-brand positioning combined with keeping on our current journey to become more agile and empower our colleagues. This will both drive their engagement and help them to continue to build customer trust, against a backdrop of continued and arguably increasing change and economic uncertainty.
Building resilience to help us face into whatever the future holds will be critical and the values & behaviours described in our nomination will give us a robust and future-proof platform to deliver for our customers.
We live in an age of experience where the way brands behave is a surer sign of their credentials and reputation than the advertising messages they put out, the quality of their products or the outlets they appear in.